By Kim |
14
September 2022 |
0
Comments
Garberiel Event Sept. 2022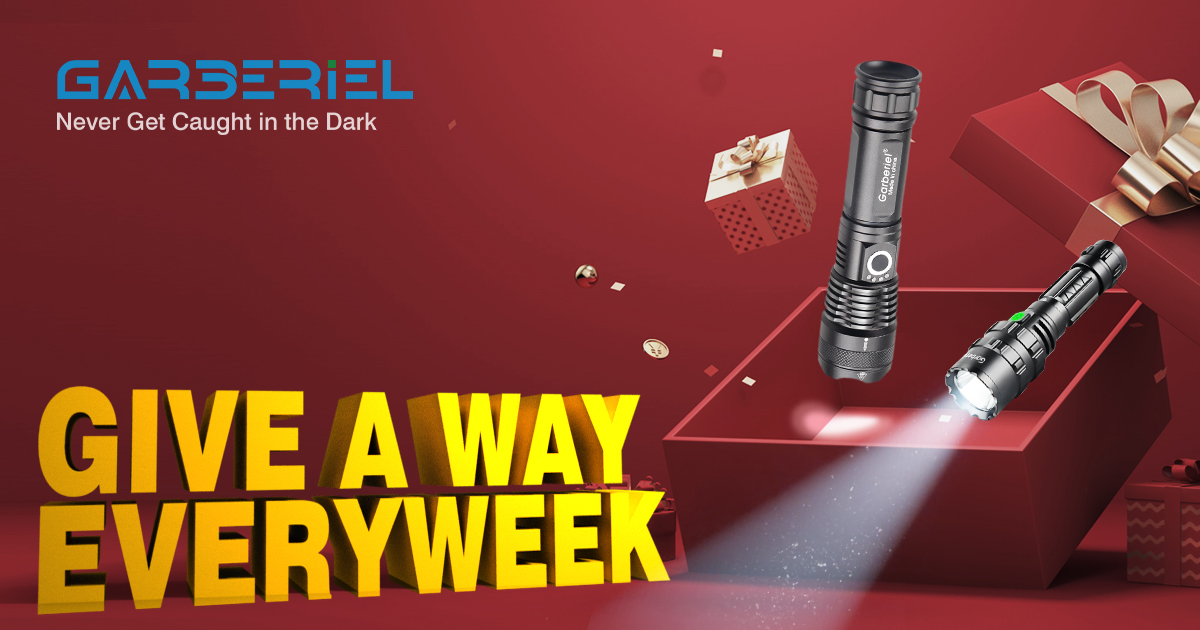 Winter is comming, dark night is longer than Summer! Garberiel family is grateful for your support from every corner of the world. We will not make it without any one of you. So we will give out Garberiel products the following 3 weeks of this month to thank you all. Hope you are having a bright winter! Never Get Caught in The Dark!
To enter:
Post Garberiel product with tag #Garberiel #garberiel_flashlights #flashdealer_global
Add location (city) in this post
Tips
Take Garberiel products to your city's landmarks and tell us your location in a short video would be best. Let's see where Garberiel products have been.
Also, talk about what you would do with the new Garberiel flashlight model, what activities you think the light will help you with, and tag three people who really like the lights and of course share in your story or in other groups of enthusiasts.
Prizes:
Round 1: Sep. 11-17, 3 Winners announcement: 19th, Sep. Prizes: Garberiel XHP70 Flashlight
Round 2: Sep. 18-24, 3 Winners announcement: 26nd, Sep. Prizes: Garberiel New COB Headlamp
Round 3: Sep. 25- Oct. 1, 3 Winners announcement: 5nd, Oct. Prizes: Garberiel Tactical Flashlight
Additional Prizes: posts with the most likes during September on Facebook and Instagram will get a Garberiel XHP120 Flashlight Set.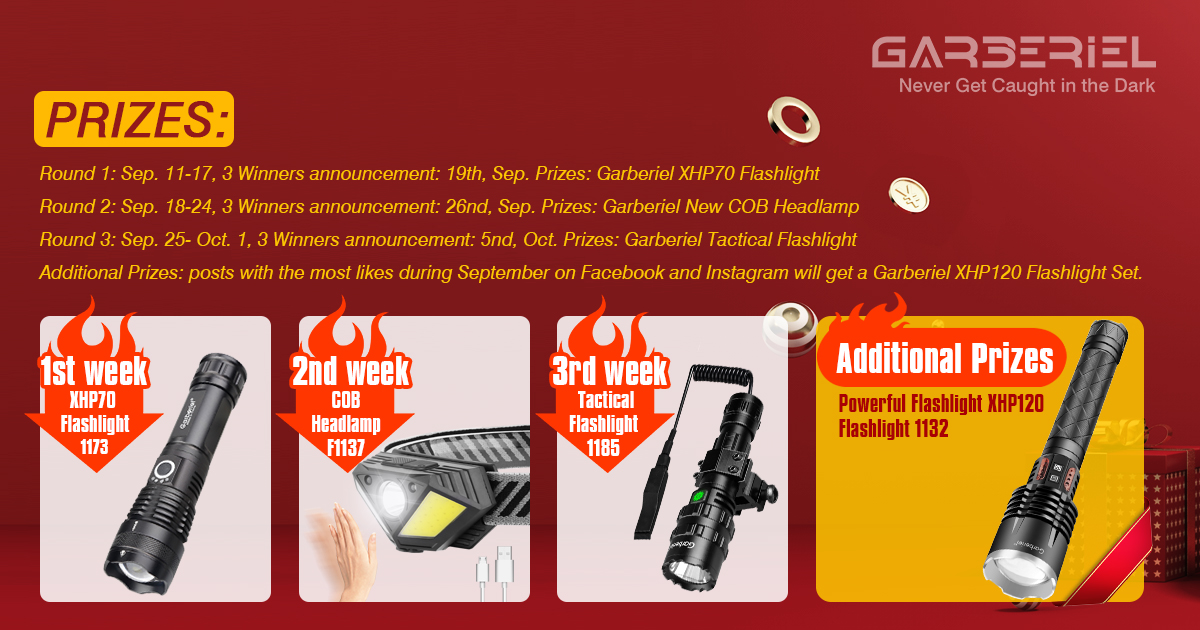 Entries end at 23: 59 EST every last day of week. We will choose a winner among the posts in the day and announce the winners two days after a round.
Limit one prize per person each round. But you can try to win the final Gift Box. Good luck!
To learn more:
https://www.facebook.com/events/481680533830683/481680537164016
Leave a Reply
Your email address will not be published.Required fields are marked. *